Current News - August 2015
Maximizing The Billboard Effect On OTAs
Although commission rates can be high, Online Travel Agents (OTAs) are one of the best ways hotels, particularly small and medium independent hotels, have to promote and increase direct sales. The billboard effect, explains why.
Read the full story >




We Can Teach You How To Turn Knowledge Into Dollars
Are you wondering how you can make more money? At CHIEF we will give our members the information they need to increase their profits. Attendees at the CHIEF session "Peering Into The Future: Turning Knowledge Into Dollars" will gain valuable insight into global and regional economic performance, industry and travel trends, and other factors that must be considered when making sound business decisions including currency fluctuation, taxes, fuel prices and technological changes. The session will be moderated by John Fareed, principal, John Fareed Hospitality Consulting, LLC. Confirmed panelists included Gary Brough, managing director, KPMG Turks and Caicos and Head of Caribbean Leisure Tourism Unit; Greg Oates, senior editor, Skift; and Nicola Madden-Greg, president, Jamaica Hotel & Tourist Association, and group director of marketing and sales, for The Courtleigh Hotel. Click here for the full CHIEF program.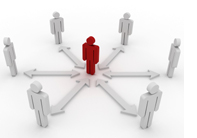 Members: Are You Tuning Into The Right Channels?
How tuned in are you to the ever changing dynamics of consumer buying behavior and travel distribution? If you want to maximize your ROI you need to master these concepts by hearing about the pros and cons of the travel channels available to you. This CHIEF general session will be moderated by Clayton Reid, president & CEO, MMGY Global and confirmed panelists include; Karen Cardwell, senior revenue manager, RockResorts; Demetrius Canton, director, market management – Caribbean, Expedia; Andrew Von Luchene, CEO, JackRabbit Systems Inc.; and Manny Melendez, director strategic sales, Travelclick. View the CHIEF program for all sessions.


CHIEF Awards Nominees, A Showcase Of Caribbean Best Practices
We are excited to announce the final nominees for the CHIEF Awards at the end of August. The CHIEF awards are a showcase of best practices in the Caribbean in three separate categories: Operations, Sustainability and Sales and Marketing. Read the full story >


CHTA Partners With FIU On Leadership For Service Excellence Workshop Oct. 2
Prior to the inaugural CHIEF industry event, CHTA will offer a Leadership for Service Excellence Workshop in conjunction with Florida International University's (FIU) Institute for Hospitality and Tourism Education and Research (ITHER), CHIEF's Exclusive Educational Partner. The workshop, which will be offered Oct. 2 from 8 a.m. - 4:30 p.m. at El Conquistador Resort in Puerto Rico, will focus on:
How to train staff to recognize guest expectations and then exceed them
How to set and clearly communicate service standards
How to integrate recovery efforts into the operation
How to effectively coach for performance improvement


CHTA members pay US$150 and non-members are charged US$175. Register here.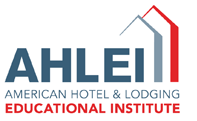 Register Today For STR's Certification In Hotel Industry Analytics Workshop Oct. 2
All hotel industry professionals are invited to register for the Certification in Hotel Industry Analytics (CHIA) Workshop, which is currently the only certification for hotel and tourism industry professionals focused on analytics. Offered immediately prior to the opening of CHIEF on Oct. 2 from 8 a.m. - 4:30 p.m. at El Conquistador, the CHIA workshop is facilitated by STR and the American Hotel & Lodging Education Institute (AHLEI) in cooperation with CHTA. CHTA members pay US$300 for the workshop, a 50% discount, which includes the workshop, materials, the exam and lunch. Register here.


Why Are You Waiting To Register For CHIEF? Register Today! Individuals who register for CHIEF will have the opportunity to discuss real situations and solutions for challenges faced in the day-to-day business of operating and marketing a property in the Caribbean. How can you miss all of this vital information in one location? Register today! Registration starts at $295 for CHTA small hotel members (75 rooms or less) and $395 for CHTA hotel members. CHTA allied members are $495. Full details about registration fees are available here. For more info, email CHTA events, call 786-476-8623 or visit www.chtachief.com.



Registration for Caribbean Travel Marketplace 2016 Opens on August 21st
Members who register this month for Caribbean Travel Marketplace 2016 can take advantage of the Early Bird Registration rates which are available through Sept. 9, 2015. Supplier registration packages start at US$1,425 for a small booth and one delegate and buyer registration starts at US$299 per person. The Bahamas is hosting the region's largest and most important marketing event at the Atlantis, Paradise Island, Jan. 21-23, 2016. For info, click here.


Take Advantage Of CHTA's Learning Tools
We know that our members' schedules are very busy and you are not always able to participate in the webinars that we offer. We have archived the webinars on our website so that you can view them as your schedule permits. It is important to offer training and professional development opportunities for your staff so you can stay competitive. We have offered a CHIEF webinar "Sales and Marketing - Would You Follow Me?" as well as five sustainability webinars covering sargassum and climate change, sustainable pest control and green cleaning techniques, cutting energy and water costs, reducing utility costs, and how a successful sustainability program can benefit your business. Theses webinars can be accessed here.


Submit An Article For Our September Newsletter: The Education Issue!
Our September issue will focus on professional development and continuing education in the hospitality and tourism industry. Share trends, success stories and challenges in keeping your most valuable assets, your staff, up-to-date, motivated and trained. CHTA members, strategic partners and sponsors are invited to contribute an article to this exciting issue. Email your articles with the subject "September Newsletter Contribution". Read the full story >


Trinidad Hotels, Restaurant and Tourism Association To Host 2nd Annual Tourism Gala Awards
The Trinidad Hotels, Restaurant and Tourism Association will be hosting its 2nd Annual Tourism Gala Awards Dinner and Dance on Sep. 26, 2015 at the Trinidad Hilton and Conference Centre. The awards recognize and honor those who have been outstanding performers in the hospitality and tourism industry and whose hard work and dedication make Trinidad and Tobago a destination of choice for travelers. For more information and to nominate individuals for an award, visit the event website.


CHTA Members Shine In The Travel + Leisure Magazine's 500 World's Best Hotels 2015 List
Every year Travel + Leisure Magazine asks its readers to pick the top 500 best hotels in the world. We are very proud to announce that we are all in outstanding company. In the Caribbean, 23 of the Top 25 Best Hotels are CHTA members. Congratulations to all! Read the full story >


How A Caribbean Attraction Went Viral – Case Study: Splash Island Water Park
Written by Bay Gardens Resorts
Long known as the romance capital of the Caribbean, St. Lucia's family friendly credentials got a major overhaul with the opening of the Eastern Caribbean's first inflatable open water sports park, Splash Island Water Park St. Lucia. Splash Island was the brainchild of Bay Gardens Resorts Director, Julianna Ward-Destang, a Chartered Accountant who conceptualized this idea less than 5 months ago. There are over 200 such sports parks all over the world all manufactured by Wibit Sports but Splash Island is the first of its kind in the Caribbean. On Emancipation Day Weekend, Splash Island welcomed close to 400 park patrons (locals and visitors alike) and opened to rave reviews that lived up to the hype and expectations that were created in the months leading up to its opening. Read the full story >


The Power Giving Back And Social Media - Case Study: Anguilla Youth Sports Foundation Basketball Camp
Written by Viceroy Anguilla
One of the ways the Viceroy Anguilla has found to effectively reach potential future guests is to partner with other organizations and celebrities. Their ability to promote the resort on their social media channels is an excellent way to receive third-party endorsement. For the 5th year, the Viceroy Anguilla has hosted the Anguilla Youth Sports Foundation (AYSF) Basketball Camp. More than 250 local children (Anguilla and some from St. Martin/St. Maarten) were able to participate in the week-long camp this year with NBA professionals, including this year's host, the highly-acclaimed Anthony Davis of the New Orleans Pelicans. He was the first select of the 2012 NBA draft, and earned a gold medal in the 2012 Summer Olympics. Read the full story >


Video: A Critical Component Of Your Marketing Message
By Bob Craycraft RRP
Your website is likely one of the largest marketing investments you make. Yet many resorts do not go the extra step of adding a video component. When it comes to describing the allure of a Caribbean resort, words alone cannot capture the essence of the romance, fun, and relaxation of the properties. Still photos don't do the trick either. What one needs is movement — and only video captures the essence of the resort experience, with the power of visuals and the impact of storytelling through exciting imagery. Read the full story >


How Meeting Customer's Needs Boosts Brand Loyalty
When it comes to your business, what makes your chest swell with pride? Is it your cutting-edge POS system, your posh formal lobby, or your Olympic-sized swimming pool? Perhaps, it is the collection of awards prominently displayed on your office wall. The thing you should be most proud of, however, is your collection of loyal customers. So, how exactly can you go about expanding your collection of loyal clientele? It's all about meeting their needs better than anyone else in your industry. Click here to read more.


Think Like A Retailer: 4 Tips For Hoteliers
Thinking like an online retailer could help hoteliers capture more bookings online. In the shifting distribution landscape, hoteliers would do well to think like online retailers according to a distribution expert. That means getting smarter about how you present products and pricing online. Savvy digital shoppers want packages and promotions. They want discounts and value-adds. And hoteliers should display them in a way that creates urgency and a need to book now. Click here for the full story (Source: HotelNewsNow.com).


Commuter Effect Takes Hold In Travel As IPhone Browsing Overtakes IPad
The aptly named 'Eclipse of the Desktop' mobile web survey shows that mobile traffic to travel websites in June was 50.28% compared with 42.95% in June 2014. The study, from digital specialist Nucleus, also shows mobile transactions have increased 551% year-on-year and now represent more than a third, 34%, of all online transactions compared to just over 21% a year ago. For the full article, click here (Source: TNooz.com).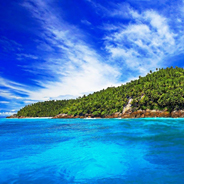 Caricom Declares Small Island Nations Need Global Action On Climate Change
In his latest column, the Caribbean Council's David Jessop writes "The Caribbean rightfully deserves to have a strong voice on the issue of climate change. The region is low-lying, has fragile ecosystems, and is vulnerable to sea surges, extreme weather, drought, damage to coasts and reefs, and general effects of climate change. These factors make the Caribbean a prime candidate to influence international opinion, to the benefit of its own people and the greater global community. Climate change takes high priority on CARICOM's agenda. This was apparent at the recently concluded Heads of Government meeting. The lengthy and detailed declaration on climate action resulting from this meeting shows that substantial and deliberate preparatory work has already been undertaken, and that the Caribbean knows what it wants and has an agenda it can use to lead." For more, click here (Source: Antillean Media Group).


July Sees Influx Of New Flights To The Caribbean
Forget the layover. On these flights, you're just one plane ride away from your favorite Caribbean island. Most of the news out of the Caribbean has been coming out of the sky in July, as several major airlines announced new flights to the region. Travel Agent breaks down the most notable ones (Source: Travel Agent).


USVI Seaplane Terminals To Get Free Wi-Fi
The US Virgin Islands Next Generation Network (viNGN) has launched a new partnership with Seaborne Airlines providing free Wi-Fi service at both terminals to all Seaborne seaplane passengers traveling between St Croix and St Thomas. Click here for the story (Source: CaribbeanNewsNow.com).


Adding Tourism Value Through Safety And Security Initiatives
Written by Safe Hotels
The lifting of the US-Cuba travel embargo is a call to action for stimulating the region's economies as a Caribbean Basin Tourism Initiative – CBTI. As well as further developing the Caribbean as a global tourism leader, increased tourism will provide opportunities for sustainable employment and developing talent. Alongside increased employment, a key to developing tourism initiatives; is providing a safe and secure environment for hotels, resorts and tourist destinations. The success of tourism rich economies elsewhere in the world such as Singapore and Dubai are testament to this. Read the full story >


3 Ways To Get More Out Of Your Digital Marketing Strategy
Written by Brafford Media Group
When I started my sales and marketing career we relied mainly on seminars, meetings, brochures and ads to get the word out. While all of these methods are still valuable today it is also vitally important that we understand and embrace digital marketing in our overall strategies. For many digital marketing is simply creating a website, Facebook page and Twitter account. A website should seek to inform your market and convert its visitors into bookings. Read the full story >


Building Digital Marketing Strategies For The Hospitality & Tourism Industry
Written by OBM International
As mobile technology evolves and consumer behavior becomes more defined in the online space; understanding how to successfully manage and execute digital marketing strategies are vital to converting leads into actual sales for any Hospitality & Tourism brand. Whether it's a country promoting their exotic lifestyle, or a resort marketing their exclusive amenities and services - the desired target is still the same. That's why it's paramount to know how to capture your audience's attention by understanding how they think and feel. What they want versus what they need. What's the "experience" you are offering. It's the end part of the equation. Read the full story >


Mobile Marketing Comes To CHTA
Written by iVeew
The Caribbean Hotel & Tourism Association has entered into a marketing agreement with iVeew, Inc. the leading provider of mobile solutions for travel & hospitality. Matt Cooper, CMO of the association said "This will help CHTA move into mobile marketing". "We are currently in negotiations with other partners that will increase coupon offers for the Caribbean Islands. Tom Griffin, iVeew President & Founder, said "this will open up a number of opportunities for us to quickly distribute special offers from the best island tourism providers to visitors. US Virgin Islands has launched their program with us and we are excited about the opportunity."