Current News - September 2015
Back to School for the Hospitality Industry
Continuing education, regardless of the industry, seems to have become a common business practice. It helps with employee retention, makes business operations more efficient, increases revenue and gives your business a competitive edge. In hospitality, an industry that is in constant flux and growing at an ever increasing rate, this is especially true. A perpetual return to school to broaden knowledge, sharpen up on old skills, and learn new ones is no longer a luxury but a necessity.
Read the full story >


Caribbean Resort Owners & Managers Queue Up for CHIEF to Engage with Region's Innovative Hoteliers


CHTA's inaugural Caribbean Hospitality Industry Exchange Forum (CHIEF) has drawn attention of innovative hoteliers from across the region and this is what they are saying.

Sandals Resorts International Chief Executive Officer (CEO) Adam Stewart commented, "Our industry is in a constant state of change. The travel distribution channels of today are likely to differ in the future. Our success is predicated on our ability to anticipate change and adapt to reach our customers and address their needs. CHTA's CHIEF event will bring top-level thinking to the table to add greater insight into our business planning. It's important for the region's hoteliers to come together at events like CHIEF. I look forward to being part of this important dialogue." Read the full story >



Hoteliers to Reap Benefits of CHIEF's Professional Development Sessions
CHTA is offering two professional development courses for hotel employees, both designed to develop performance analytics and leadership skills and add value to overall hotel marketing and operations.
CHTA members and non-members can register for the Certification in Hotel Industry Analytics (CHIA) workshop, which is jointly offered by the American Hotel & Lodging Education Institute (AHLEI) and STR (Smith Travel Research), and Florida International University's (FIU) Leadership for Service Excellence workshop. Both sessions are offered on Oct. 2, 2015 from 8 a.m. - 4:30 p.m. at El Conquistador Resort, A Waldorf Astoria Resort, in Puerto Rico, prior to the opening of CHIEF. Register for the CHIA workshop here and the FIU session here.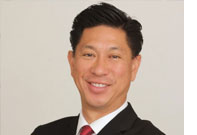 CHTA Moving Quickly in Hub & Spoke Direction Focused on Local Associations
CHTA President Emil Lee reported progress during his first year in office as CHTA continues its evolution into a hub and spoke organization. He said he is pleased that the focus on strengthening the National Hotel and Tourism Associations (NHTAs) throughout the region is evolving quickly. He also cites a new era of public-private sector collaboration between CHTA and the Caribbean Tourism Organization (CTO) which has emerged as a point of optimism for the industry's future. .



Register by Oct. 30 for CHICOS, Nov. 12-13 in
Puerto Rico
CHTA members can still register for the 5th Annual Caribbean Hotel Investment, Conference & Operations Summit (CHICOS) slated for Nov. 12-13, 2015 at the Ritz-Carlton Hotel in San Juan, Puerto Rico. Standard registration is $1,200 per person and is available until Oct. 30 (late registration is $1,350). Click here to register. CHICOS is organized by HVS and co-hosted by a partnership with CHTA and the Caribbean Tourism Organization (CTO). The event provides attendees with the opportunity to significantly expand their network while learning the most important trends that can impact their investment decisions.



Submit an article for our October Newsletter: The Money Issue!
Our October Issue is our Money Issue! It will focus on financial strategies and investments that make the biggest impact for hoteliers. Share trends, success stories and challenges regarding saving money, making money, investing and overall financial best practices.

CHTA members, strategic partners and sponsors are invited to contribute an article to this exciting issue. Email your articles to adriana@caribbeanhotelandtourism.com with the subject "October Newsletter Contribution". Read the full story >


CHTA education foundation funds the future of the hospitality industry
For 28 years, the CHTA Education Foundation (CHTAEF) has been awarding scholarships to Caribbean nationals pursuing higher education and professional development in the hospitality and tourism industries. To-date CHTAEF has awarded over US$2 million in scholarships and grants, with 2015 seeing a record of 36 scholarships totaling US$141,800. CHTAEF believes that for the region to maintain growth and compete effectively in the global marketplace it must start with a well educated work force. Through the scholarship program, hundreds of Caribbean nationals have advanced their skills and become more productive members of the community working in the tourism field which might not have been possible without the financial assistance offered from CHTAEF. Read the full story >



Caribbean Hotels Unite for Dominica
In response to the extensive damage caused by Tropical Storm Erika to Dominica, CHTA First Vice President Karolin Troubetzkoy has organized an initiative on behalf of CHTA and in collaboration with the Dominica Hotel and Tourism Association titled Caribbean Hotels Unite For Dominica. We are asking members to consider donating vacation stays (three to seven nights) to be auctioned off via Charity Buzz, an online auction provider. The proceeds of the auction will go into a special account created by the Dominica Hotel and Tourism Association and the distribution of the funds in Dominica will be decided upon by a joint CHTA/DHTA committee. If you wish to participate, click here to download the donation form. Complete it and send with a hotel stay certificate to ch4dominica@gmail.com by Sept 18, 2015. If you have any questions, please contact Karolin via karolin@jademountain.com.



St. Maarten hospitality & trade association hosts AGM Sept. 30
The St. Maarten Hospitality & Trade Association (SHTA) will host its Annual General Meeting for its members on Sept. 30, 2015 from 5 - 8 p.m. The Board will present its performance report for the fiscal year, present a slate of officers for Board elections and will offer member-to-member networking. SHTA members should register here to attend or email info@shta.com and call 721-542-0108.



PRHTA B2B marketplace and floor exhibition
The Puerto Rico Hotel & Tourism Association is celebrating its 65th Anniversary and this year is introducing a day of B2B with the hospitality industry to take the place of the Annual Convention & Trade Show. This B2B session will be on Thursday, October 8, 2015 at The Condado Plaza Hilton, in San Juan Puerto Rico. This event promises to be one of the most extraordinary social and networking events ever. From 2:00 p.m. to 7:00 p.m. there will be appointments going on where you will meet the movers and doers of the hospitality industry followed by a special cocktail reception where our top chefs will compete in the People's Choice Culinary Competition. There will be 45 table tops and 6 lounge areas available. For more information please call Esmeralda Perez, Vice President at (787) 758-8001, or click here.



The Bonaire Hotel and Tourism Association is celebrating 35 years!
Founded in 1980 and having represented the tourism industry of Bonaire for 35 years BONHATA celebrated her birthday on

July 16th

with the kickoff of a sticker campaign where participants had a chance to win some fabulous prizes. By placing the ilovebonaire.com bumper sticker on your car residents of Bonaire not only had a chance to win a great prize such as a weekend getaway, money cards and more but also were able to share their love for Bonaire with the community. Stickers are still available to all BONHATA members, visit www.ilovebonaire.com to find out which member is nearby so you can pick up your "I love Bonaire" sticker and place it on your car. Click here to read the complete press release available in English, Dutch and Papiamentu.



St. Maarten hospitality & trade association schedules 10th crystal pineapple awards Nov. 20
The 10th Annual Crystal Pineapple Awards, organized by the St. Maarten Hospitality & Trade Association, is scheduled to be held on Friday, Nov. 20, 2015. The award ceremony is the only event on the island that recognizes hospitality and trade personnel, organizations and associations, for their contribution towards the tourism industry, the island's main economic pillar. With this special edition the SHTA will be pulling out all the stops to highlight those persons within the industry who deserve to be honored. SHTA will also celebrate the 45th anniversary of the association. Click here for info about the event, email info@shta.com or call 721-542-0108.



Educate. Engage. Evolve with the cayman islands tourism association (CITA)
The Cayman Islands Tourism Association (CITA) in partnership with the National Workforce Development Agency (NWDA) was proud to host an interactive tourism networking session under the theme "Educate. Engage. Evolve" on Friday, August 14th 2015 at the Grand Cayman Marriott Beach Resort. The tourism networking session included program updates from the NWDA, information on the School of Hospitality and on-site program registration opportunity, a Tourism Industry Overview, Panel Discussion, as well as a Question and Answer session and Raffle/Give-Away. The panel consisted of a range of speakers including: Director of Tourism, Mrs. Rosa Harris, 2015 Stingray Tourism Award winner for "Allied Manager of the Year" - Mr. Joelle McCrae MSc. HRM, SHRM-CP, PHR, Human Resources Manager of the Cayman Turtle Farm, as well as 2015 Stingray Tourism Award "Rising Star" recipient Ms. Sarah Hydes of the Grand Cayman Marriott Beach Resort.



CHTA members grace Condé Nast Traveller's top 20 hotels in the Caribbean list
The prestigious publication, Condé Nast Traveller UK, has selected this year's top 20 hotels in the Americas and the Caribbean. We are delighted to report that the top 3 properties, as well as 6 out of the top 20, are CHTA members. Congratulations to all! Click here to review the complete list of top hotels. No.1 - Cheval Blanc St-Barth Isle de France, St Barth's
No.2 - Anse Chastanet, St Lucia
No. 3 - Parrot Cay by COMO, Turks & Caicos
No. 8 - One&Only Ocean Club, Bahamas
No.15 - Viceroy Anguilla
No.18 - Sandy Lane, Barbados
Wine Spectator lists the top restaurants in the Caribbean
Every year Wine Spectator magazine awards worthy restaurants worldwide by adding them to "The World's Greatest Wine Lists". The following is a list of all CHTA member restaurants (or restaurants located on a CHTA member property) that have earned a Wine Spectator Award for their wine program in 2015. Congratulations to all! Click here to review the complete list.
Pimms, Anguilla
L.G. Smith's Steak & Chop House, Aruba
Ruth Chris Steak House, Aruba
Graycliff Restaurant, Bahamas
Beach House, Grand Cayman
Ortanique, Grand Cayman
Fern, Puerto Rico
La Piccola Fontana, Puerto Rico
Meat Market, Puerto Rico
Mi Casa by Jose Andres, Puerto Rico
Restaurante Augustos, Puerto Rico
Ruth Chris Steak House, Puerto Rico
The Cliff at Cap, Saint Lucia
Jade Mountain Club, Saint Lucia
Kai Manje, Saint Lucia
Treehouse Restaurant, Saint Lucia
Sunset Grille, Saint Lucia
Storytellers Needed in the Hotel Data game
Finding data is easy. Finding the right ways to synthesize that same data is a bigger hurdle for hoteliers. In a world with more information feeds than ever before, a far greater challenge is synthesizing that data to some digestible, actionable nugget at the property level. Sloan Dean, VP of revenue optimization at Ashford, cuts the clutter by asking one question: "Does the data drive decisions? If it's not, why are you bothering with the time to talk about it?" Click here for the full HotelNewsNow.com article.



Sustainability Training for Caribbean Leaders
Written by Green Globe
Few matters are more impactful for hotel properties in the Caribbean than that of sustainability. The tourism industry relies heavily on the beauty of the Caribbean's natural environment, which makes preserving it paramount. Green practices have also proven to be great money savers (reducing overhead costs) and even revenue generators (ecotourism is a greater draw than ever for new guests). Continuing education in this arena is in great demand. Read the full story >



Building for Better Guest Service
Written by Laluna Grenada
All hoteliers know that a happy staff will keep your guests happy. Laluna takes that statement to heart and makes every effort to provide thier guests with the best possible experience. To do this, they make sure that every staff member is happy, feels like a part of the team, and is well trained. Laluna's Manager, Debbie Antoine, plays a major role in this process. Read the full story >



Social Media For Hotels - Is it Worth The Effort?
Written by Bay Gardens Resort
I have to admit that on a personal level I was a very late adopter of social media. I must have been one of the last of my friends to open a Facebook account and I have all of two followers on my Twitter page which was last updated in 2010! I have never left a review on Tripadvisor (or any review site for that matter) and let's not even talk about Google+, Digg, Reddit and all the other social media tools out there. Read the full story >


Study: Free Wi-Fi Important to Guests, but Hotel Offerings Lagging
A recent study by Accenture highlights the disparity between the importance of free Wi-Fi and overall guest satisfaction with the offering.

The study, which surveyed more than 8,000 adults with at least one hotel stay within the last 12 months, shows that free in-room Wi-Fi is the second-most important factor to guests when evaluating a hotel stay. Click here for the story (Source: TravelPulse.com).



Seaborne Announces new Service Between Puerto Rico, Antigua and Barbuda
Seaborne Airlines, one of the fastest growing airlines in the Caribbean, announced that it will introduce non-stop service between the carrier's hub in San Juan's Luis Munoz Marin International Airport and Antigua and Barbuda's newly inaugurated V.C. Bird International Airport, effective December 13. The service will represent the only non-stop connection between Puerto Rico and Antigua and Barbuda. Click here for the story (Source: Travel Agent Central).



Caribbean Airlines Sensibly Axes London as it Works Toward Sustainability and Survivability
Beleaguered Caribbean Airlines is exiting highly unprofitable trans-Atlantic operations in early 2016 when it ends service from its Port of Spain hub in Trinidad to London Gatwick. The airline resumed London flights in 2012 but struggled to compete against European carriers.

Part of the reasoning for cutting the long-haul flights is to compete more strongly with Low Cost Carriers (LCCs) on strategic North American routes including Ft. Lauderdale, New York and Toronto. Read the full story here (Source: Centre for Aviation).



The first face of your hotel: Three Tips for Training Reservations and Front Desk Staff
Written by TravelZoo
First impressions count. The first hotel staff that guests meet – from the reservations agent answering the phone to the front desk reps at check-in – indicates tell-tale signs of the hotel's level of organization, training and focus on customer service.To deliver your hotel's best first face, train your reservations and front desk staff on these three points:
Read the full story >



Developing a Property Begins With your Staff
Written by OBM International
In any business the most valuable asset you have is your team. Investing in their education is the single best investment any leader can make. In a time where guests will travel great distances for a unique adventure or to simply disconnect, it's important to recognize that every packaged experience is a symbiotic relationship between your staff and your guests. Simply put, if your staff isn't happy, your guests won't be happy. And because we live in a mobile world, reviews can spread very quickly regardless of whether they are accurate or not. Read the full story >



Interval International to host 17th Annual Shared Ownership Investment Conference
Written by Interval International
Interval International, a prominent worldwide provider of vacation services, will host the 17th annual Shared Ownership Investment Conference at the Fontainebleau Miami Beach from September 30 - October 2. The conference is a premier gathering for timeshare industry professionals interested in gaining insights on trends in resort financing, sales, marketing, and operations, and is recognized as a key resource for potential entrants seeking to understand the basics of this dynamic business. Read the full story >




Bermudian Hotelier John Jefferis Celebrates 50 Years in The Hospitality Industry
Hotelier/Developer John Jefferis JP, is celebrating his 50th anniversary in the hospitality industry. Jefferis is the owner of Coco Reef - Bermuda, Coco Reef - Tobago and a number of other businesses in the Caribbean region, including Cuba. He started his career as a 15-year-old pot washer at a fish and chip restaurant in London. Today, he is the Chairman and sole shareholder of the Palm Reef Hotel Development Company Limited, Coco Reef Resorts Ltd, the Caribbean Construction Company and Island Resorts International Ltd. He is also the Chairman of Inflite Catering, which is an airline catering company with operations in both Bermuda and Tobago. Read the full story >




Bucuti & Tara Beach Resort Awarded Leed® Silver Certification
Congratulations to Bucuti & Tara Beach Resort in Aruba for continuing to expand its green initiatives with its new LEED® Silver certification, the only Caribbean hotel to have obtained such a designation. "Becoming LEED-certified is a critical step in our efforts to protect the world we share especially here on Aruba where rising sea levels threaten our very existence," says Ewald Biemans, owner of Bucuti & Tara Beach Resort. "We must act together and we must act now. We want to inspire others near and far to make the environment and our earth's future a top priority. This is a critical time for our endangered environment, so for the future of our planet and our wellbeing, environmental standards and certifications must become common practice on Aruba and throughout the Caribbean."



Congratulations Crystal Cove, an Elegant Hotel of Barbados Property
Congratulations Crystal Cove Elegant Hotel for winning the Travel Weekly 2015 Gold Magellan Award in the Hospitality in the Family Resort/Hotel category! And another hearty congratulation goes out to The House Elegant Hotels for winning the Travel Weekly 2015 Gold Magellan Award Winner in the Hospitality in the Luxury Hotel/Resort category. Well done! Click here to see a complete list of winners.

News/Current Events
News
Previous News
Press Information
Monthly Newsletter
Photo Gallery
Press Release Archive
- 2015 -
- 2014 -