Current News - June 2015
Impact of Pending lifting of US-CUBA Travel Embargo described in CHTA Paper Calls for the Caribbean Basin Initiative focused on Tourism
The Caribbean Hotel & Tourism Association (CHTA), representing the private sector tourism interests of the region, is calling for the establishment of a Caribbean Basin Tourism Initiative (CBTI) to address the region's socio-economic challenges and create new opportunities for stimulating trade, travel and investment throughout the region. The recommendation is presented in a position paper which CHTA released this week titled Cuba: The Great Disruption for the Good of the Caribbean. Read the full story >


Make The Right Choice: Turn A Negative Into A Positive This Hurricane Season
June 1st marks the start of Hurricane Season. Fortunately, the US National Hurricane Center (NHC) is predicting a below-normal activity hurricane season with only 6 to 11 named storms, 3-6 becoming hurricanes and 0-2 growing to major hurricanes (111 mph or higher). However positive the weather forecasts may be, it only takes one generalized statement from the media that there is potential hurricane in the Caribbean to discourage travelers to visit your island (especially when it is nowhere near the path of any bad weather). What can a hotelier do to prevent this bad weather press from affecting the bottom line, while making sure that guests are informed and safe during this time of the year? Read the full story >


Travel + Leisure's Editor Nathan Lump Will Be The Keynote Speaker At CHIEF
Travel + Leisure's editor, Nathan Lump, will be the keynote speaker at The Caribbean Hospitality Industry Exchange Forum (CHIEF) this coming October in Puerto Rico. In addition to being at the helm of a powerful multi-platform brand like Travel + Leisure, Mr. Lump's prowess and work has won him Webby and OMMA Awards, and he has been nominated for multiple National Magazine Awards. The ideal keynote to kick off our first educational and interactive exchange forum. With his deep digital knowledge and insight into the travel consumer, Mr. Lump will paint a clear picture of what the future holds for the hospitality and travel industry from the consumer's perspective. CHIEF is scheduled Oct. 2-4, 2015 at El Conquistador Resort, A Waldorf Astoria Resort in Puerto Rico. Interested sponsors should email Matt Cooper.


Save Money With CHIEF Early Bird
Registration By Aug. 1
Take advantage of our Early Bird registration fees and confirm your participation at CHIEF by Aug. 1, 2015. Registration includes access to the event, all educational sessions, conference materials, two lunches, coffee breaks and two receptions. Early registration fees are are quoted per person for registration by Aug. 1 Read the full story >


CHTA Calls For 'CHIEF Awards' Nominations To Showcase Region's Best Tourism Practices
We are recognizing trendsetting member hotels and tourism-related enterprises as part of our inaugural CHIEF Awards program. We are seeking nominations recognizing members who implement successful strategies in Business Operations, Sales & Marketing and Sustainable Practices. For details and the application, visit http://chtachief.weebly.com. Entries must be received by June 26, 2015.



Upcoming CHTA Events - Mark Your Calendars!
JANUARY 21-23, 2016 - Caribbean Travel Marketplace
JANUARY 18-19, 2016 - CSHAE Leadership Conference & Committee & Board of Directors Meeting
Read the full story >






Save Over $200 Now!
Chicos Early Bird Registration Ends June 26!
There's still time to save over $200 with the Early Bird registration special for the 5th annual Caribbean Hotel Investment Conference and Operations Summit (CHICOS). CHICOS is the region's must attend hospitality and tourism investment conference. The event provides attendees with the opportunity to significantly expand their network while learning the most important trends that can impact their investment decisions. Early registration runs through June 26, 2015 and is $995 per delegate. CHICOS is slated for Nov. 12-13, 2015 at the Ritz-Carlton Hotel in San Juan, Puerto Rico. Click here to register.


Johnson & Wales University -
Thank You For Your Support
Johnson & Wales University is a magnificent supporter of Caribbean students and also a supporter of the Caribbean Hotel and Tourism Association's Education Foundation. We are grateful for their continued support in developing Caribbean students in hospitality and culinary arts. In the photo from Left to right: Jordan Fickess, Executive Administrator; Bruce Ozga, Dean of Culinary Education; Matt Cooper, CMO, CHTA; Dr. Larry Rice, Interim President of Johnson & Wales North Miami Campus; Frank J. Comito, CEO and Director General; Vanessa Ledesma, COO, CHTA; Heather Munns, Director of Admissions; Cristina Torres, Assistant Director of Admissions


Partnership Opportunities In Orlando
Last month the CHTA executive team met in with the American Hotel and Lodging Education Institute in Orlando at their headquarters to explore possible partnership opportunities. In the photo from left to right: Ed Kastli, Vice President, the American Hotel and Lodging Education Institute; Jennifer Bonilla, Manager, American Hotel and Lodging Education Institute; Matt Cooper, CMO, CHTA; Brenda L. Vazquez, Senior Vice President, American Hotel and Lodging Education Institute; Frank J. Comito, CEO and Director General, CHTA.


Submit An Article For Our July Newsletter:
The Management Issue!
Our July Issue will focus on the best practices and all topics pertaining to hotel management. Trends, issues and challenges in running the day to day operations of a successful property in the Caribbean. CHTA members, strategic partners and sponsors are invited to contribute an article to this exciting issue. Email your articles to adriana@caribbeanhotelandtourism.com with the subject "July Newsletter Contribution". Read the full story >




Latest Updates From CHATA -
Curacao Hospitality & Tourism Association
The latest newsletter for the Curacao Hospitality & Tourism Association (CHATA) has been released and features up-to-date destination news, member and partner news and useful information including "Stars of the Industry," tourism data and airport news. CHATA's Stars of the Industry award ceremony for the 1st quarter of 2015 was held at CHATA member El Gaucho. During this event the 1st quarter employees and supervisors nominated by a variety of CHATA members were recognized for their outstanding efforts. Click here to read the newsletter.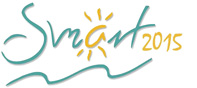 St. Maarten Hospitality & Trade Association Director Provides Overview Of Smart 2015
St. Maarten Hospitality & Trade Association (SHTA) Director Anenda Zaadam conducted an interview on "In The View" program about St. Maarten's recently concluded SMART 2015 event. SMART is where the region comes together once again to support, interact and promote tourism to the Eastern Caribbean. St. Maarten Hospitality & Trade Association and L'Association des Hoteliers de St. Martin in conjunction with L'Office du Tourisme de St. Martin, and the and the St. Maarten Tourist Bureau welcomed numerous Tour Operators, Travel Agents, Travel Writers, and Event Planners from the US, Canada, Europe, and Latin America back to the island for this important event. Hear her thoughts on SMART and hospitality and tourism in St. Maarten here.


Selling The Authentic Caribbean
In a recent column titled "Selling The Authentic Caribbean," David Jessop of the Caribbean Council writes "After years idling in the doldrums, visitor arrivals to some parts of the region are increasing rapidly, travellers are spending more, and the yield for hoteliers is improving. Moreover, as demand soars, it is becoming much harder during the high season for visitors to find a quality hotel room on short notice. The recent surge in visitor demand and early indications that even the lower cost options of the upcoming summer season are building well reflects better marketing, product improvements, and a new airlift that has resulted in improved access, for instance, from the countries of Latin America and from Scandinavia." For the full column, click here (Source: Caribbean Council).


A Better Understanding Of Insurance
Article written by Stan Smith,
Smith Orloff & Associates
A hurricane is a severe, tropical storm that has rotating winds of at least 73 mph—usually accompanied by rain, thunder and lightning. Hurricanes originate in the Atlantic Ocean and happen on the East Coast—most often between June and October. Preparing in advance for a hurricane can help minimize injuries and loss of life, as well as property damage and loss. There are actions you can to prepare well in advance. Hurricane Preparedness from an insurance standpoint is vital to any business, particularly in the Caribbean. Mr. Stan Smith is a recognized expert in insurance loss consulting and risk management and has been a speaker on the subject throughout the Caribbean as well as at annual Caribbean Hotel Industry Conferences. Click here to download his Hurricane & Insurance Preparedness Manual, and be prepared for this Hurricane season.


Low Impact Mosquito Control
Article written by Ted Worster, Univar
With the rainy season and rains from hurricanes, come mosquitoes. With mosquitoes come the inevitable outbreak of Dengue Fever and Chikungunya. Up to very recently, the only ways to effectively reduce mosquitoes was by fogging with chemicals to control adults and/or putting toxicants in the water to control the larval stage. However, with recent developments in 'greener' solutions, there are now long lasting 'dissemination' traps that use the mosquito's own breeding habits to dramatically reduce their populations. Read the full story >


What Does Energy Efficiency Have To Do
With Hotels In The Caribbean?
The Caribbean Hotel Energy Efficiency Action Program (CHENACT) helps hotels embrace renewable energy and energy efficiency. Around 25 million tourists visit the Caribbean each year, making tourism a key driver of the economy that accounts for 30 to 50 percent of direct and indirect employment in some countries. With the economic decline in 2008, hoteliers were forced to find smarter ways to reduce costs while maintaining the high quality of tourism services. Where to start? Perhaps with the sun, the air conditioning, and the light switch. Thanks to CHENACT, Caribbean hotel owners have discovered that focusing on energy efficiency can produce substantial financial savings that help preserve jobs while also benefitting the environment. For more, click here (Source: Inter-American Development Bank).


Caribbean Projects Slight Economic Growth For Caribbean Countries In 2015
The Caribbean Development Bank (CDB) says preliminary forecasts indicate that the economies of regional countries will expand by nearly 2% in 2015, mirroring an anticipated moderate acceleration in the economies of its major trading partners. The CBD in its annual review of the region's economic fortunes, noted that further improvement is "currently being projected for all 19 borrowing member countries (BMCs) with most set, once again, to grow by between one and three per cent". Read the full story > (Source: Jamaica Observer).


Havana Added To Inselair's Network
InselAir welcomes Havana (Cuba) as its 23rd destination. Starting July 3rd, 2015 the largest Caribbean-based carrier will start 2 flights per week, on Monday and Friday, to Havana from Curacao, Aruba and Bonaire. Tickets are on sale now and can be purchased at any InselAir ticket office, via InselAir's Contact Center and via local travel agents. For more, click here (Source: InselAir).


Seaborne And Jetblue To Become
Codeshare Partners Across The Caribbean
Seaborne Airlines and JetBlue Airways, the largest carrier in San Juan, have finalized terms to begin a codeshare marketing relationship, expanding upon the carriers' successful interline agreement in place since 2013. The codeshare will help facilitate improved connectivity between two of the top airlines in the Caribbean, subject to receipt of all regulatory approvals. For more, click here.


Is Your Data Storm Proof?
Article written by Cable and Wireless
Most businesses depend greatly on access to key data. The risk of losing that data during a man-made or natural disaster can put your business in jeopardy. Setting in place a business continuity plan is vital to safeguard your business' bottom line. Business continuity plans protect companies, not only from a natural disaster, but also human error. Whether that's an unauthorized application accidentally installed on a computer that leads to downtime, a cable or wire kicked or cut, or even malicious behavior, businesses should ask themselves: Could my business survive an extended outage to our data or applications? What would happen if we lost even a few hours of productivity? Read the full story >


New Toolkit Can Help Enhance Sales
Interval International, a prominent worldwide provider of vacation services and an operating business of Interval Leisure Group (Nasdaq: IILG), has expanded its Interval Sales Tool Kit (STK) app. With STK, resort developers can seamlessly access their suite of sales tools to create compelling, turn-key presentations with the swipe of a finger. The new functionalities, "Workspace" and "Favorites," complement the array of other cutting-edge features already available. Read the full story >