CHTA offers a range of member benefits such as discounts, access to events, and access to our members-only information that includes our directory, data center, learning tools, and resources. Please find current member exclusive programs offered below:
---
If you are a CHTA member and would like access to these benefits, please log into your portal here.
If you are not a CHTA member and would like access to these benefits, please learn more about membership here.
---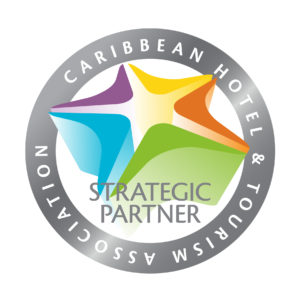 Full Service Advertising Agency
How many times have you said you need a refresh but were too busy to get it done? Whether you need a brand refresh, a new website or increase your digital exposure, now is the time to focus on your self-image and your strategy. Use this downtime to get organized and poised for performance with one of Figment Design's discounted packages.
SIGN UP TODAY TO TAKE ADVANTAGE OF THE FOLLOWING BENEFITS:
Pick and choose what you need and their team will bundle it together
One affordable monthly payment
Sign up now, start paying later
Figment Design is offering deferred payment plans for CHTA members for a limited time.
---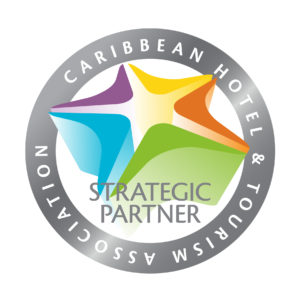 Regional Hotel Data
Interested in improving your strategy through data? STR provides premium data benchmarking, analytics and marketplace insights for global hospitality sectors.
STAR Report: 25% Off first year subscription (retail $950)
See how you measure up against your selected competitive set and market
Each report contains historical  occupancy (Occ), average daily rate (ADR) and revenue per available room (RevPAR) performance data
Identify precisely where you are gaining or losing market share and drive revenue to your business.
Available monthly, weekly and/or daily
Hotel Survey: Free for CHTA members
See how you measure up against your local market
Each report contains historical occupancy (Occ), average daily rate (ADR) and revenue per available room (RevPAR) performance data
Challenge assumptions with business decisions you make with a clear financial picture
Available monthly
---
Guest Travel Insurance
Interested in offering your guests travel protection? Exclusive CHTA Travel Protection Plan Offered by Trip Mate / TravelAssure Travel Insurance. Through our partnership with Trip Mate's TripAssure division we have created a CHTA Members only Travel Protection Plan which includes a Pre-Existing Medical Conditions waiver.
The plan will allow your guests to protect their travel investments, belongings and most importantly their health and wellbeing, for those unforeseen circumstances that may arise before or during their trip.
For more information, please click here.
---
Travel Agent Educational Platform
CHTA has partnered with TravPRO Mobile and Travel Relations to create True Caribbean — an exclusive B2B Global Sales Activation Platform and educational program for travel agents to learn more about the Caribbean. This allows us to engage with agents in key markets such as: US, Canada, Mexico, Germany, and China. TravPRO Mobile offers a variety of custom sales training solutions for accommodations and tourism companies of any size to interact more effectively with the travel trade.
The Sales Activation Platform includes an array of content, tools and media to help not only TRAIN agents but also leaves the graduate with a robust resource called the Sales Companion™ to solve for issues surrounding Retention by providing engaging collateral to share with clients to PROMOTE the region based on elevated expertise. DISCOVER the Caribbean through an integrated directory of destinations, hotels, cruise and attraction offerings, and lastly a sales TOOLBOX to easily leverage the unique new content while in front of clients, to help boost sales conversions.
---
Travel Agent Database
Are you interested in growing your travel agent business? CHTA has partnered with taCONNECT, a travel trade database and digital marketing platform to offer CHTA Hotel members special support and marketing packages designed to increase their travel agent sales.
If you work with travel agents, then you should review the taCONNECT CHTA special member packages. Unique solutions include a Travel Agent Relationship Management (TARM) platform, Lead Generation and Email Marketing to Caribbean Specialists.
---
Media Exposure
Support This Caribbean Travel and Life Special Issue—Reach Avid Caribbean Travelers
Islands, in partnership with the Caribbean Hotel & Tourism Association is publishing a very special issue of Caribbean Travel + Life special this Fall.
For being a CHTA member, you will receive a 10% discount on your Caribbean Travel + Life program packages.
---
No Set Up Fees and 3 Months FREE
Only $1,500 per year
Busy Rooms dashboard including KPIs, operation statistic, competitor shopping & customer review monitoring
Internet booking engine including options for dynamic packaging with optional flights (additional transaction fees for flight ticketing will be applied)
Channel Manager (unlimited channels)
Control Centre including reporting and statistics
Business rule engine
Guest engagement app
Pre, during & post email marketing tool
Marketplace
Training & support
Add Ons:
PMS interfaces
Website design
Voucher shop
Revenue management system
---
Access to German-speaking Europe
Want to increase your exposure in Europe? CHTA and AGK have a working partnership to strengthen connections between tourism suppliers and promoters of travel to the Caribbean, in particular in the German-speaking market. To this end AGK is providing a 5% discount on all products and services offered to members (except webinars) for CHTA members.
---
PressReader
PressReader is aware that many hospitality partners have opened their doors to offer containment zones to those affected by COVID-19. To those CHTA member properties who have kindly volunteered to become containment zones in the region under quarantine, PressReader is providing FREE and unlimited access to its platform.
The digital platform will provide access to over 7,000 titles of newspapers and magazines globally. This includes but not limited to popular titles such as:
COVID-19 News: daily collection of stories
The Wall Street Journal
USA Today
The Washington Post
The Guardian (UK)
El Pais (Spain)
Variety Magazine
GQ Magazine to name a few
---
Training and Development
Need additional training opportunities? Springboard Caribbean, a CHTA strategic educational partner, will help your business achieve regulatory compliance, meet international standards, and improve profitability with minimum disruption. Training programs are designed for businesses of all sizes, and individuals at all stages of their career. Programs are affordable, internationally recognized, and delivered at your location or online.
---
Consumer Website
Want to expand your reach? Hotel Listings on CaribbeanTravel.com are a free hotel benefit for members and we encourage all to participate!
---
For a complete list of CHTA member benefits, please email membership@caribbeanhotelandtourism.com
If you are a CHTA member and would like access to these benefits, please log into your portal here.
If you are not a CHTA member and would like access to these benefits, please learn more about membership here.
Are you an Allied CHTA Member that would like to showcase your company on this page?
Send an email to membership@caribbeanhotelandtourism.com to find out how.